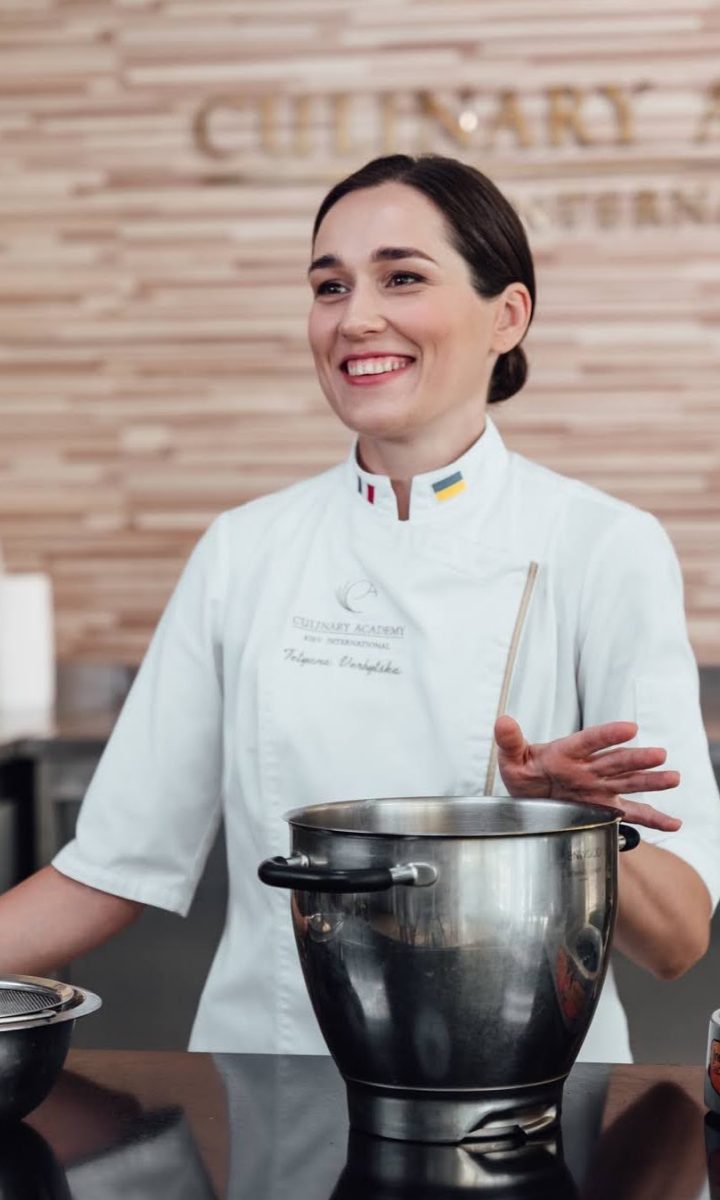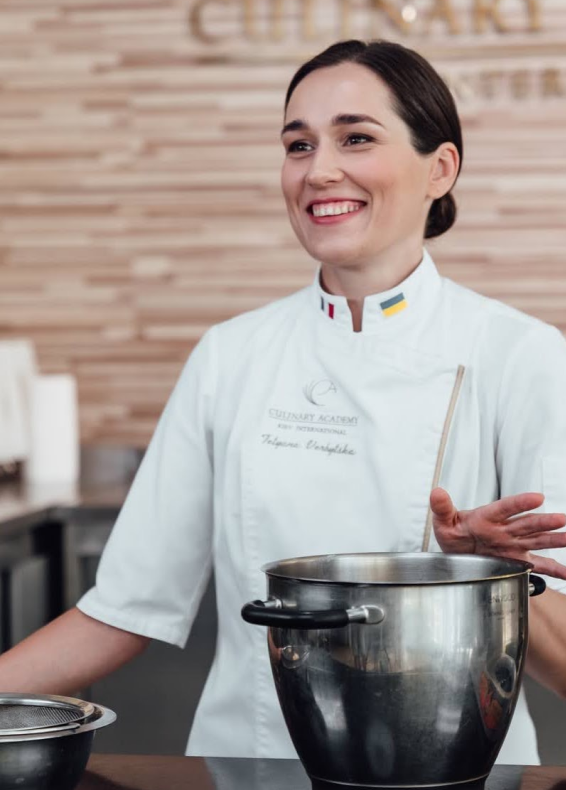 "Queen of honey cakes and perfect cuts" – that's what followers on Instagram often call Marusya
From an early age Marusya has been fond of baking and often made cakes for family celebrations, although she never considered becoming a professional confectioner. Having received a diploma in landscape design, she studied at postgraduate level for several years, but soon realized that her creative self could not stand sitting on the computer for long hours, so she passionately plunged into baking.
Over time, Marusya received the first orders from friends and neighbors. An unusual experience of working as a home pastry chef for more than two years turned out to be both fascinating and tiring — along with the excitement of practicing all kinds of techniques for decoration, it was terribly exhausting to refrain from experimenting with recipes.
In the spring of 2019, she received her first invitation to conduct live master classes on classic desserts in Dubai. In a couple of months Marusya revisited the hot city with a two-day master class on honey cakes, which was extremely well received. Then she gave numerous master classes in Tehran, Kuala Lumpur, Odessa, Kyiv, Dar es Salaam, Tashkent and other cities.
For three years of continuous pastry experiments, she developed dozens of recipes for zephyr, and also created more than 35 honey cakes and 30 cheesecakes with different textures and tastes. All recipes are still in great demand among home bakers and professional confectioners.
Since the fall of 2019, five online courses on honey cakes, classic desserts and cheesecakes have been successfully launched. These courses have been completed by more than 5,000 students from all over the world. Students admit that Marusya is a very talented and patient teacher who always gives her students much more than just good recipes. All courses have received 100% positive feedback.
It has long been known within the confectionery community that any recipe created by Marusya Manko is developed to perfection, has an incredibly beautiful cut and a perfectly balanced taste.